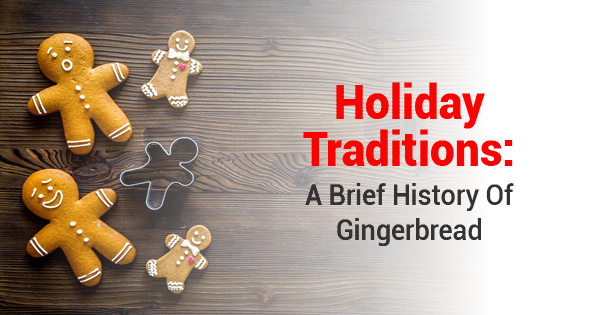 Every seasonal change has certain foods synonymous with them. While pizza remains America's favorite comfort food, we'd never say pizza is particularly associated with any season. With the holidays around the corner and Thanksgiving and Halloween just behind us, we were thinking about foods we associate with certain holidays.
Prepping to make a bunch of cookies, over the whirr of our industrial bakery mixer, one holiday staple we got to thinking about the most was gingerbread. Homes all around the world are soon to be sitting down with gingerbread house kits and cookie stencils to create the famed confectionary delights that undoubtedly usher in the holiday season. It seems so routine, but we began wondering where gingerbread came from and how it became so popular. Naturally, the tale begins long before industrial bakery mixers and using a machine for rolling dough.
Ginger itself has been a long-standing herbal remedy for thousands of years. The oldest known recorded recipe for gingerbread is from Ancient Greece circa 2,400 B.C. From Asia to Europe there are all sorts of different recipes, but we're most familiar the crunchy gingerbread cookies that were popular in European fairs. Queen Elizabeth I is credited with having the idea of decorating the cookies to resemble dignitaries visiting her court, then that took off. There were local Gingerbread Fairs and gingerbread wasn't limited to the Christmas holiday. People would make different designs for all different seasons and events.
Gingerbread houses are of 16th century German origin. The dessert walled houses grew to be associated with Christmas and became more popular after the Brothers Grimm wrote their famous fairy tale Hansel and Gretel. The brother and sister were lost in the woods and happen across a house made completely from delicious treats. What we don't know is if the tale inspired gingerbread houses or gingerbread houses inspired the house in the tale, but either way, their popularity grew immensely thereafter.
There you have it. From ancient recipes to commercial dough mixers, we have a long history associated with baked goods. From professionals and first-timers alike, you don't have to know how to roll dough or have commercial grade restaurant equipment to have a nice time building a gingerbread house with your loved ones.
Happy holidays!