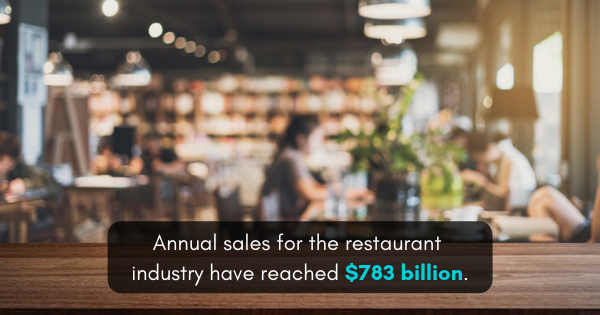 We know it takes a lot to run a restaurant. You need the right location, the right atmosphere, the right menu, the right people, and the right equipment. For those just starting their own restaurant venture, it can be hard to decide which commercial grade restaurant equipment is right for you and your business' needs.

Annual sales for the restaurant industry have reached $783 billion, so it's important for you and your business to keep up. Whether you're a bakery, a pizza store, a sit-down restaurant, or a fast-casual restaurant, there are certain tools that you'll need to be successful.


Those who work with dough—bakers, pastry chefs, or pizza chefs—know that a heavy duty dough mixer will save time and manpower in the thick of the daily rush. Kneading dough by hand can take up to 25 minutes! That's almost half an hour spent on kneading dough when you could be attending to other needs at your restaurant. A heavy duty dough mixer will decrease your time and effort in kneading the dough.


Butchers or other chefs that regularly work with meat will need a commercial grade meat grinder in their kitchen arsenal. A professional meat grinder will make all the difference when prepping your meat for the day. However, it's important to note the special maintenance that comes with a commercial meat grinder.


According to Serious Eats, you should put every part of your meat grinder (minus the motor) in the freezer for up to one hour before you need to grind your meat. Keeping both the meat grinder and the meat itself cold will make it easier once you're ready to start grinding meat.


Working with veggies also could use some helpful tools in the form of a vegetable processor. Vegetable processors can help you chop, dice, and grind large amounts of vegetables quickly and easily. These processors have adjustable blades that change the thickness of the slices for whatever you need them for.


Whatever your needs are for your restaurant establishment, we can provide you with the right tools and equipment that you need to be successful. Reach out to us if you're in search of a heavy duty dough mixer, a commercial grade meat grinder, a vegetable processor, or anything else for your commercial kitchen.
Recent Posts
Do you need a meat cutter machine for your pizza restaurant or grocery? Cutting meat slices like a p …

Annual sales in the restaurant industry have gone as high as $783 billion. This tells you that in …

Eggs don't have to be an integral part of your recipe. There are several healthy alternatives you ca …