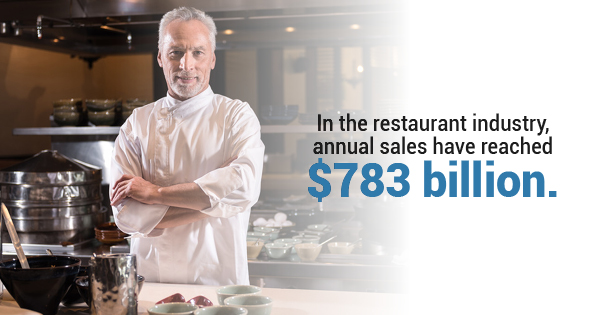 The holidays are here and that means everyone's sweet tooth is extra voracious. Satisfy the craziest cravings of your customers with these simple tricks and tools if you want to craft creative holiday treats.
A restaurant mixer
The best bakeries need the best industrial restaurant mixer to get the job done right. After all, the holidays mean that you'll get an endless stream of customers looking for the best cakes, pies, cookies, and delicacies for their office parties and holiday events. The classics never fail to impress so buying the right restaurant mixer or dough sheeter is essential for the traditions we desire. With a commercial bakery mixer, the appetites of your customers don't stand a chance. Try a heavy duty floor mixer for even larger crowds.
A vegetable processor
Even though the sweet tooth of your clients will dominate this season, it's important to emphasize the healthier options on your menu. After all, many of your customers will need a holiday reprieve from the onslaught of delicious delicacies.
Appeal to the health-conscious consumer with a vegetable processor that works double-time. This is the perfect time of year to try experimenting with savory breakfast items and fresh sandwiches. Try mixing sweet and savory with a classic California turkey sandwich and branch off from that.
Go gluten-free
Celiac's disease and gluten intolerances have gotten more attention over the last few years. While gluten-free items may not sell as well as your worthwhile wheats, dry ingredients for gluten-free items will keep for a long time. Storing these items in pre-measured amounts will take the hassle out of organizing your items for dietary restrictions. Try advertising your bakery's gluten-free options to build a larger clientele. If you want to get really trendy, try including vegan options too.

Did you know the annual revenue of the restaurant industry has reached $783 billion? The holidays are here and it's the bakery's time to shine. When you want commercial grade restaurant equipment, the only option is Pro Restaurant Equipment. We offer the best restaurant mixer options, industrial meat cutters, and vegetable processors for any bakery or restaurant this holiday season. Contact us at prorestaurantequipment.com for more information.
Recent Posts
When it comes to baking, mixing ingredients together for muffins, bread, and other products is often …

Maybe you have an itch to give back to the sport of tennis and teach others how to play. Or maybe yo …

There's a love affair going on between Americans and their baked goods. Bagels, donuts, cookies, and …