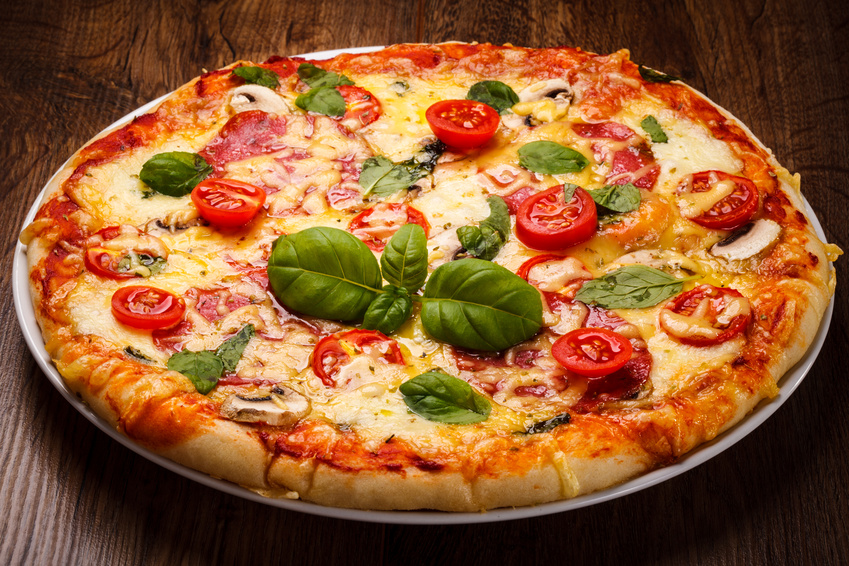 Starting any kind of business is a huge undertaking, but in the food industry, starting from scratch takes on a whole new meaning. Between determining a business plan, finding premises, and buying equipment, it's no wonder that only a brave few decide to start a restaurant of their own.
One of the most common types of restaurants entrepreneurs aim to build from the ground up is a pizzeria. After all, pizza is one of the most popular foods in the United States, with 41% of consumers enjoying pizza once a week.
If you're hoping to start a crowd-pleasing restaurant with simple fare, a pizzeria might be the perfect choice. In order to get off the ground, you'll need some basic equipment, especially when it comes to dough preparation. Here are a few kinds of tools and machinery you'll need to make pizza dough. so that your shop can start raking in dough of the green variety:
Industrial Dough Mixer
The process of dough making is absolutely essential to every pizza shop, and it's also time-consuming. If you plan on making homemade dough in large quantities, you'll need a few essentials tools. Start by shopping for industrial dough mixer machines. Though you can mix dough by hand, an industrial dough mixer will expedite and standardize the process. With a dough mixer, you may not need to hire as many employees, making this tool a worthy investment if you hope to sell high volumes of pizza quickly.
Dough Sheeter/Rolling Machine
Beyond an industrial dough mixer, you might also need a dough sheeter or dough rolling machine. This equipment allows pizza makers to smooth pizza dough into sheets and round pie with uniform thickness in far fewer minutes than hand-rolling. With a dough sheeter, you won't have to worry as much about bumpy, bubbly, or unevenly crisped crusts.
Other Hand Tools
While big dough-making equipment is nice to have, don't forget to stock up on the smaller, less electronic tools that a dough kitchen needs. Every pizza restaurant will need several sets of quality dough mixing bowls. You'll also need containers for storing prepped dough in the refrigerator. Finally, remember to add dough dockers and dough cutting tools to your shopping list, so that your dough preparation process as quick and simple as possible.
With the right equipment your pizzeria will be turning out delicious, authentic pies in no time. Start with these three basic dough-making tools to get the base of your pizza just right. Whether you prefer thick crust or thin, these tools can help you become the best pizza shop in town! For more great tips or to order supplies, check out Pro Restaurant Equipment today.
Recent Posts
When it comes to baking, mixing ingredients together for muffins, bread, and other products is often …

Maybe you have an itch to give back to the sport of tennis and teach others how to play. Or maybe yo …

There's a love affair going on between Americans and their baked goods. Bagels, donuts, cookies, and …